Dialysis Access Management
Dialysis is a process by which waste products, excess water, and more are removed from the bloodstream of patients who suffer from kidney problems or failure. For patients who require it, dialysis treatment can be crucial to their health and well-being. Dialysis is managed by nephrologists (kidney doctors).
Vascular surgeons are integral in creating access to dialysis, as well as managing that access. At Vascular Surgical Associates, we monitor dialysis accesses regularly with ultrasound to help maintain the adequacy of the access. Early detection of problems along with quick intervention can prolong the life of the AV-graft or AV-fistula. We can also place catheters directly into veins for patients who require immediate dialysis.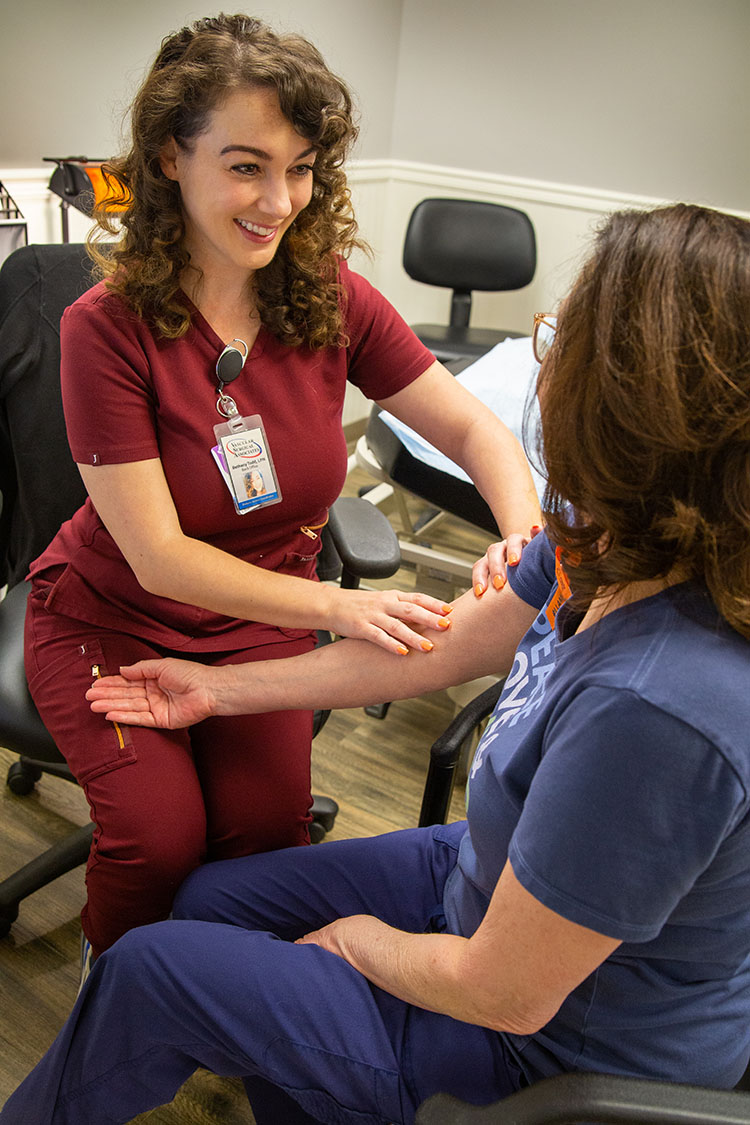 Meet Bethany Todd, LPN
VSA Dialysis Access Coordinator
Vascular Surgical Associates has a full-time nurse committed to our dialysis patients. With 15 years of experience as a dialysis nurse, Bethany is a great advocate for this population, helping to meet all access needs in a timely manner.
It is our priority to provide the best care to our patients and, with Bethany's involvement, we continue to achieve our goals.
For any dialysis access needs, reach out to our coordinator directly at 770-874-1596.
Dialysis Access Management
Dialysis access management services are provided at Vascular Surgical Associates. If you have any dialysis access needs or you would like to learn more, please schedule an appointment with us today or call our coordinator directly at 770-874-1596.